6 destinations that are best explored by luxury train
5 min read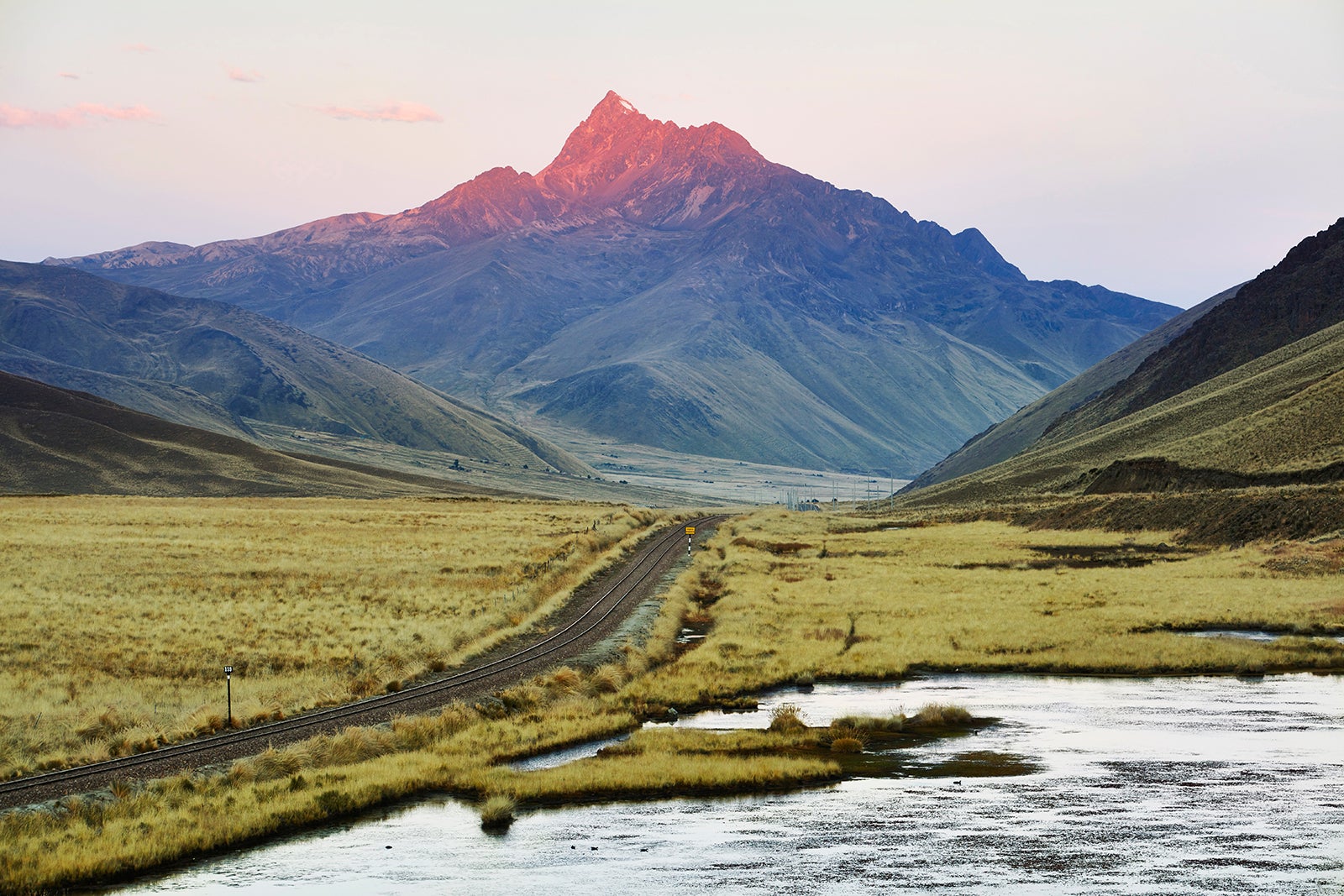 Even big fans of flying can agree there's a time and a place for slow travel — and, specifically, for luxury train travel.
Certain destinations around the world are better explored via train, whether due to their lack of road networks, complications at border crossings or general traffic concerns on roads or commuter rails. Plus, many of the luxury trains that traverse these destinations are worthy of a ride in their own right, with their impeccable interior design, stellar dining programs and organized sightseeing excursions.
But with so many options available, which are worthy of your time and money? To help you pick the perfect rail adventure, we compiled a list of six amazing destinations best suited for luxury train travel. Read on to find the right locale and learn which train you should climb aboard while there.
Sign up for our daily newsletter
The Australian Outback
Australia's Outback is an unforgiving but beautiful place. It's easy enough to venture to some of the towns located a few hours outside the bigger cities, but to get deep into the heart of the Outback, you'll need to charter a bush plane or plan a pretty intense road trip. Driving through the Outback also requires meticulous planning — you need to ensure you have provisions in case your car breaks down or runs out of gas, as well as a satellite phone for emergencies, since there's limited cellphone service.
For a far more comfortable journey (and a luxurious trip that doesn't rely on roadside motels or camping), take The Ghan, a Journey Beyond Rail Expeditions train that offers four-day trips between Darwin and Adelaide and shorter itineraries that cover portions of the route. Guests stay in private cabins, are treated to gourmet cuisine and are hosted on off-train activities at some of the stops, all of which are included in the starting rate of $1,875 per person.
Related: 12 things that surprised me about my first luxury train journey
South Africa
It's not too difficult to travel through South Africa, whether by road or plane, but given the size of the country, it does take some time and plenty of careful planning. Simplify the whole process with a train journey that hits many of its highlights in one itinerary.
Rovos Rail operates the African Collage tour between Pretoria and Cape Town, spanning nine nights in the southern direction and 10 when heading north. The all-inclusive trip covers everything from meals and beverages on the train to excursions that include a game drive in Kruger National Park and a tour of the Durban Botanic Gardens, and you'll traverse diverse landscapes like the Karoo Desert and the Cape Winelands. If you're an avid golfer, there's also a golf version of the itinerary, which may feature stops at such courses as Leopard Creek, Fancourt and Durban Country Club, depending on availability. Rates start at about $6,100 per person.
Related: Safaris, cities and lots of elephants: How I returned to South Africa this year using points, miles and cash
Central Asia
If you've ever dreamed of traveling the "Five Stans" of the Silk Road, consider doing it by train rather than by car — it's a complicated journey through difficult terrain that requires crossing many borders, which in turn requires lots of paperwork. When you book a train tour, such as Golden Eagle Luxury Trains' Republics of the Silk Road itinerary, all logistics are handled for you (not to mention, all meals and tours are included, too).
The 14-day journey, which starts at $23,495 per person, begins in Uzbekistan and travels through Kyrgyzstan, Tajikistan and Turkmenistan before wrapping up in Kazakhstan. Excursions include the Yodgorlik Silk Factory (this is the heart of the Silk Road, after all), the famous burning gas crater in Darvaza (also known as the "Door to Hell") and the historical city center of Bukhara, a UNESCO World Heritage Site.
Related: 14 of the most scenic train rides on Earth
The Peruvian Andes
After visiting Machu Picchu and the Sacred Valley, consider extending your trip with a two-night train journey from Cusco to Puno to Arequipa on Belmond's Andean Explorer. It traverses one of the highest train routes in the world, starting at 11,000 feet, peaking around 14,000 feet and descending to 7,600 feet. Anyone who is sensitive to elevation may prefer to take the more leisurely luxury train instead of driving the 456-mile route.
Most of the journey, which you can also book to travel in the reverse direction and for one-night segments, is spent aboard the train. When guests are not watching the Andean landscape roll by, they can dine on cuisine by Peruvian chef Diego Muñoz, enjoy cocktails and canapes at a piano bar or treat themselves to massages in the spa car. Some excursions, including visits to the floating Uros Islands on Lake Titicaca and the Sumbay Caves outside of Arequipa (which are known for their prehistoric cave paintings), are also available. Expect to pay at least $2,000 per person for the trip, with meals and tours included.
Kyushu, Japan
Though the island of Kyushu, the third largest in Japan, has solid public transportation and an extensive road network, you should still consider traveling through it by luxury train. Why? Because the Seven Stars train in Kyushu is absolutely beautiful. While Japan might be best known for its Shinkansen high-speed trains, this train hearkens back to a different, more leisurely era of train travel, with intricate wood decor throughout the carriages that blend Japanese and Western architectural styles.
The itineraries range from two to four days, with the longer itinerary traveling through all seven of Kyushu's prefectures. The rates, which start at approximately $2,500 per person, include excursions like visits to artisan villages and, on the longer itinerary, an overnight at a ryokan, a traditional Japanese hot springs inn. Rates also cover gourmet meals that span Japanese, Italian and French cuisine, as well as beverages.
India
Traffic in India is notorious, so skip the delays when traveling around the country by taking the luxurious Maharajas' Express, a train that offers three seven-day itineraries and one four-day option. The longer three all connect Delhi and Mumbai, stopping in a variety of destinations such as Udaipur, Jodhpur and Agra, where you'll find the Taj Mahal, among other attractions. The shorter journey travels round trip from Delhi.
Impressively, the train only carries a maximum of 88 guests despite being nearly half a mile long. There's plenty of room to spread out, whether you're in the spacious cabins with en suite bathrooms, the two dining cars, the bar car or the lounge and boutique car. Rates start from $3,490 and are inclusive of all meals, butler service and excursions.
https://thepointsguy.com/guide/luxury-train-destinations/