Four Seasons unveils plans for luxury cruise line: Travel Weekly
3 min read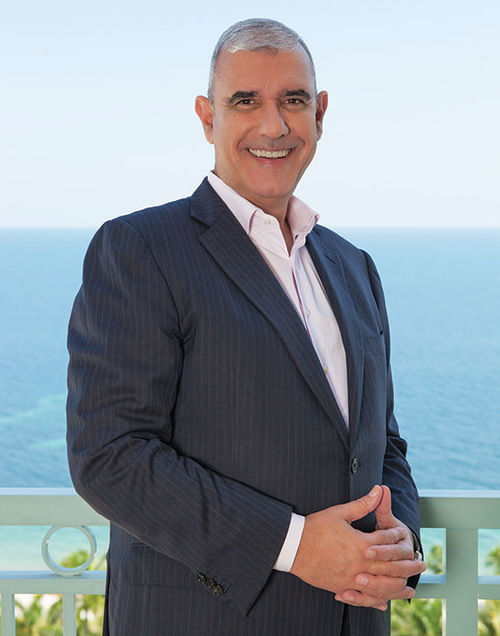 Four Seasons is launching a luxury cruise line under the leadership of cruise industry veteran Larry Pimentel.
Pimentel, who led luxury cruise line Azamara from 2009 to 2020, said there will be "nothing else like it on the open seas" when Four Seasons Yachts makes its debut in 2025. He called the endeavor an "unprecedented luxury lifestyle project."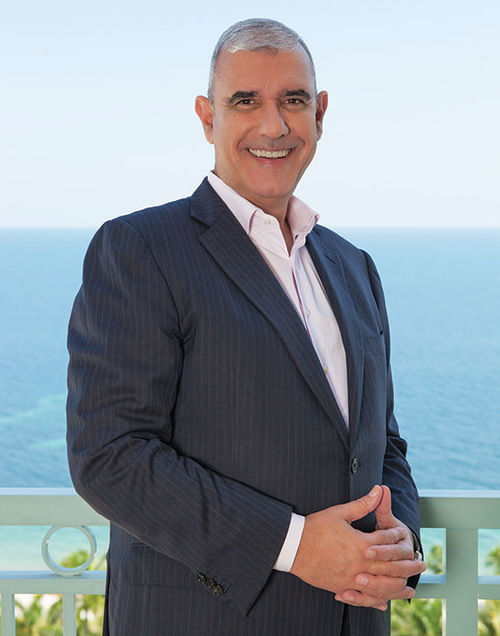 Larry Pimentel says Four Seasons Yachts will be "a new category of luxury lifestyle travel."
"We are creating a new category of luxury lifestyle travel that appeals to discerning guests. We are bringing together the very best across industries to create the pinnacle yachting offering through world-class design, curated experiences, and truly exceptional service," said Pimentel. 
Four Seasons is partnering with Marc-Henry Cruise Holdings, a company incorporated in Malta that is led by entrepreneurs Nadim Ashi and Philip Levine. 
Ashi is the founder of Fort Partners, owner of the Four Seasons Hotel at The Surf Club in Surfside, Fla. Ashi is also the developer of a future Four Seasons hotel in Rome. Levine is a former two-time mayor of Miami Beach and a real estate and cruise entrepreneur.
Fincantieri will build the first Four Seasons yacht at its yard in Trieste, Italy. The ship order, which includes an option for two additional vessels, amounts to about $1.16 billion.
A 14-deck yacht with just 95 suites
Four Seasons Yacht's first 95-suite ship will have 14 decks and stretch 679 feet long and 88 feet wide. The ship will include restaurants, lounges and bar concepts that nod to Four Seasons' culinary history. The ship will also have a full-service spa, salon and wellness programming. Four Seasons says there will be a 1-to-1 guest-to-staff ratio.
Each of the 95 suites will cost $4.2 million to build, according to Four Seasons Yachts. Each suite will have floor-to-ceiling windows, a ceiling height of 7.9 feet and an expansive terrace deck. Four Seasons said guests will be able to book adjoining suites to create "adaptable, villa-like residences." 
Suite accommodations will start at an average 581 square feet of indoor-outdoor living space. Sixty percent of the yacht's suites will be in excess of 818 square feet of indoor-outdoor space, Four Seasons said.
The most expansive residence, the Funnel Suite, will have four levels and 9,601 square feet of combined indoor/outdoor living space, including a private wading pool and private spa area.
The aft will feature a pool deck that transforms into an outdoor movie theater or space for private events. The yacht will also have what Four Seasons Yachts calls "an industry-first transverse marina" for guests to sunbathe, enjoy the water or access "specially-designed aqua leisure toys and accessories."
Tillberg Design of Sweden is the lead architect designing the ship exterior and guest suites. London-based Martin Brudnizki Design Studio will design many of the guest areas. The design teams will be paired with the creative influence of luxury travel publisher Prosper Assouline.
Four Seasons Yachts plans to sail in the Mediterranean and the Caribbean and offer extensions linking sailings with stays at Four Seasons hotels and resorts.
https://www.travelweekly.com/Cruise-Travel/Four-Seasons-luxury-cruise-line