Tour The Best Tea Houses In Taiwan
4 min read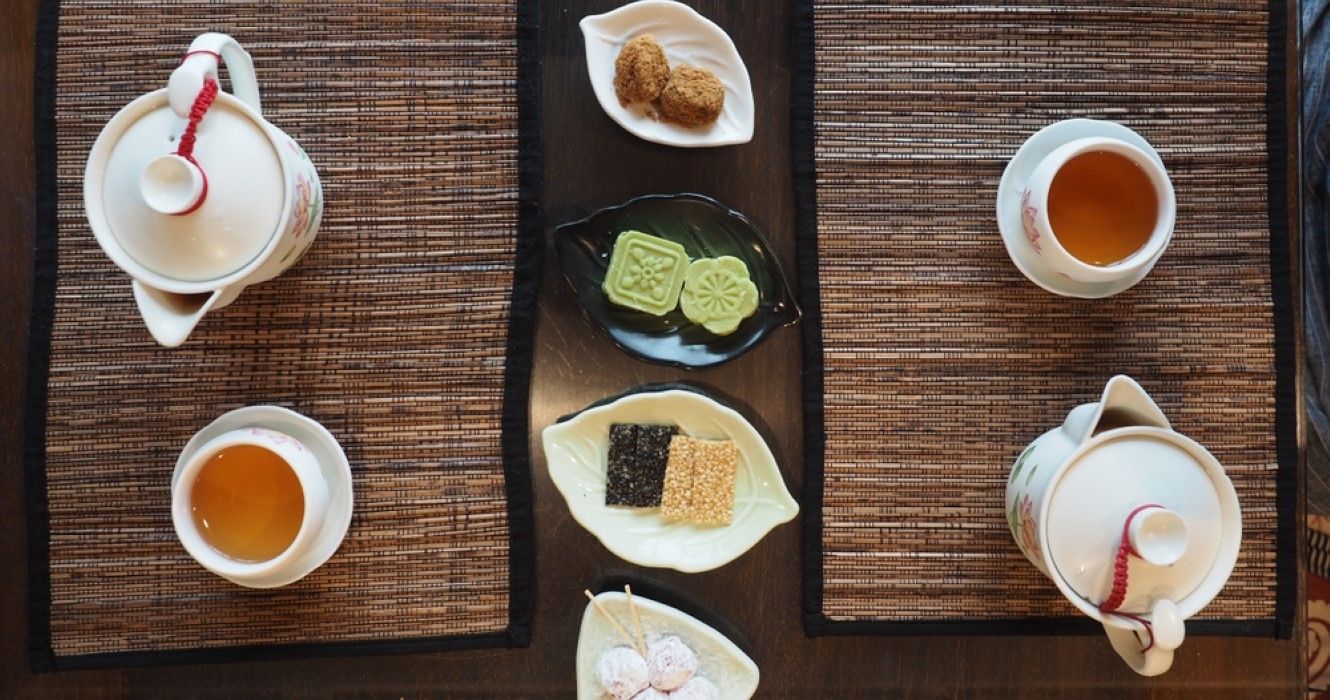 Traveling tea lovers probably already know that Taiwan is a bastion of fantastic tea houses. From the slopes of Alishan to tea farms of Hualien and Taitung, fantastic tea can be found throughout Taiwan. Traditional Chinese oolong tea and Pu'er tea from Yunnan Province, China, are popular throughout Taiwan. But, there are also Japanese tea houses as well, especially in the old Japanese buildings of the older districts.
Travelers can stay in Taipei, but many of the best tea houses in Taiwan require a bit of traveling in order to reach; however, Taiwan's public transit is quite awesome. It is possible to stay close to Taipei in order to enjoy good tea. Both Jiufen and Jiaoxi are no more than an hour outside of Taipei.
Tea Houses And Tea Culture In Taiwan
Travelers to Taiwan might miss Taiwan's classic tea culture if they don't venture much deeper than the surface of Taipei. The city itself is packed full of bubble milk tea shops with their sugary, creamy concoctions and cafés including and loosely based on the Starbucks model dot nearly every street corner. But, the tea houses are still there; some best are tucked into old Japanese structures built during the occupation or out in Taiwan's country, away from the city and closer to the nature where their tea grows. Though a trip up the Maokong gondola to drink tea in the mountains is quite tempting, and many of those tea houses have lovely views, often the tea has pesticides in it or is of lower quality. Here is a look at three tea houses in Taiwan where travelers can't go wrong.
A quick note for travelers, they will notice that all addresses in this article use Traditional characters. Taiwanese cannot read pinyin, and it's not guaranteed that they can read simplified characters. Travelers will be able to show taxi drivers the addresses as they are in the article, and they will reach their destination without issue.
Related: Dos And Don'ts When Traveling To Taiwan
Chuang's Tea House In Yilan, Taiwan
The Chuang family living in Yilan county has one of the best teahouses travelers can visit in Taiwan. Their main location is tucked into the rice patties of Jiaoxi, the popular hot spring town in northern Yilan county. Jiaoxi is a small town of 30,000, which is itself a great destination to visit. Its hot spring resorts, restaurants, and closeness to the ocean and the mountains make it a go-to travel destination.
Travelers visiting Chuang's Tea House will have an amazing selection of oolong tea from Alishan mountain, a black tea with the taste of honey, and both raw and ripe Pu'er tea at a variety of different ages. Their incredible setup includes long tables where groups can sit and be served.
Dafeng Tea House In Taitung, Taiwan
Dafeng Tea House was started 48 years ago by Mr. Deng-Feng Chen and his wife, Ms. Yueh-Chen Liao. They used to be part of the wood industry but decided to turn his old tea tree into a tea garden. Now they are a must-see destination in Taitung.
Definitely a bit of a journey outside of Taipei; however, Dafeng Tea House in Taitung is a great destination to visit for some incredibly high-quality tea. One of the benefits of their location is how close it is to the hills where their tea grows. Travelers who are polite enough may even be able to have them show you where they grow their tea; it is absolutely worth the short drive into the hills to see.
Related: Two-Weeks In Taiwan: Taipei To Taipei, A Complete Circuit
Wistaria Tea House Taipei, Taiwan
Wistaria Tea House can be found in Taipei and is quite a well-known tea location. Once a place for political dissidents and avant-garde artists to gather in Taipei during the 70s, it has been deemed a historical site as of 1997.
Maintaining traditional Taoist principles as a way of nourishing both the spirit and the body is important to the Wistaria Tea House. Travelers can enjoy local oolong as well as Pu'er teas while visiting this tea house.
Amei Tea House Jiufen, Taiwan
In the former mining, the village turned tourist destination, Amei Tea House, is both well known for its stunning exterior and interior aesthetic but also for its amazing tea selection. This hotel is distinctive as it offers stunning views of the lower landscape of northeastern Taiwan, where the mountains meet the sea. Travelers will be able to spot Keelung in the distance as well as many of the other surrounding sites.
Stopping at this tea house is a great choice for travelers who want to soak up a view, then perhaps go and hike teapot mountain or simply check out the markets or nearby imperial palace left over from the Japanese occupation.
https://www.thetravel.com/how-to-tour-tea-houses-in-taiwan/